Veterinary Wellness Center (Google Map)
9970 Harrison Ave, Harrison, OH 45030
Phone: (513) 367-4111
Fax: (513) 367-4145
Email: vetwellness@fuse.net
Office Hours
Mondays 9am to 1pm; 4pm to 7pm
Tuesdays 9am to 6pm
Wednesdays 9am to 1pm; 4pm to 7pm
Thursdays 9am to 6pm
Fridays 9am to 12 noon
Saturdays 9am to 12 noon (receptionist only)
Note: Office closed for lunch from 1pm to 4pm on Monday and Wednesday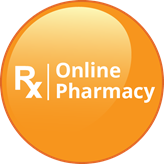 We're on Facebook
Come share pictures of your furry friends! News, updates, photos, videos: we have it all! Join Us
OneVetMed Podcast
The OneVetMed Podcast with Dr. Robert Gaston features useful and relevant pet care information with Dr Bob's unique holistic and integrative perspective. In these podcasts, Dr. Gaston shares with you information about a better way to care for your pet and includes topics like herbal medicine, animal chiropractic, acupuncture, laser therapy, massage, and targeted nutritional supplementation. Listen
What our clients love about us
Dr. Robert Gaston and the staff of the Veterinary Wellness Center in Harrison do things a bit differently than other vets. They'll still mend Fido's broken leg or spay Fluffy for you, but they also offer holistic pet care – which includes nutritional therapy, herbal and botanical medicine, chiropractic adjustments and acupuncture. While Western medicine is focused on suppressing symptoms, the Veterinary Wellness Center seeks to correct the underlying problems leading to disease." Best of Cincinnati 2006 issue
I have been going to VWC and Dr. Gaston for over 14 years. I value his knowledge and the care and attention he gives to all my fur babies! Thank you! Colleen C.
Even though we've been going to Vet Wellness Center a short while, we are very happy with Drs. Rauf and Gaston! They have helped my 3 Cavalier King Charles Spaniels and 1 Mixed Breed immensely in the short time we've been patients. Thanks Drs. Rauf and Gaston for being such caring people! Janice M.
I love both vets and all the staff at VWC! They are amazing and stay up to date on all the latest info about vet care of pets. Chris C.
After seeing what felt like every vet on the West side and then I found Dr. Gaston! Never looked back… over 15 years later he was all 5 of my big boys doc & still is. Dawn G.