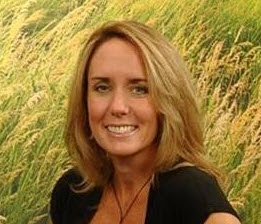 Dr. Tracy Rauf is a 1995 graduate of The Ohio State University College of Veterinary Medicine. With her work experience prior to vet school and after graduation she has over 30 years' experience in the field of veterinary medicine. In 2013 she became certified in acupuncture through the Chi Institute of TCVM. She is a member of the American Veterinary Medical Association, the American Holistic Veterinary Medical Association, the Ohio Veterinary Medical Association and the American Association of Traditional Chinese Veterinary Medicine.  Along with practicing conventional medicine, Dr. Rauf also practices Traditional Chinese Veterinary Medicine with an emphasis on acupuncture and Chinese herbs, homotoxicology and nutritional therapy with whole food and western herbal supplementation.
Dr. Rauf has been happily married for over 20 years and has two children. Her 12 year old Labradoodle, Lexi, and, 4 year old cats, Pebbles and Bam Bam are also part of her family. She enjoys traveling, reading, movies, hiking, exercising, and watching Ohio State football.
Her future goal is not only to continue her general education in all aspects of conventional and alternative medicine, but also to become certified in Traditional Chinese Veterinary Herbal Medicine.